We only get to live once so it's best to make the best of every opportunity. One of the best ways to enjoy all that life has to offer is to travel the world and explore new territories. There is plenty to see and do in various places all over the world. Hence, if you feel up to it and you can afford it, travelling is highly recommended. There are several reasons why people visit other places. These include:
Learning: People travel out of their immediate location just to acquire knowledge. It's a great way to learn about other people's way of life and even their language. You also get to see and experience various cultures and learn the differences between them. New skills can also be acquired in new places.
Holiday: After long months of working, it is important to take time off work to get refreshed. People travel to places for a holiday, to have fun and relax. Leaving an urban or industrial area to go to another location is one of the best ways to maximise your holiday.
Adventure: People travel to explore, see new things and try out highly challenging activities, such as bungee jumping, skydiving and other daring activities. You may even discover more about yourself while on your journey.
The planet is enormous and exploring every single city in the world is an almost impossible feat. However, if you are interested in exploring the world, here are some of the best options to consider.
1. Bangkok:
It is the capital of Thailand, which is simply known in Thai as Krung Thep Maha Nakhon or just Krung Thep. The city is known for its unique cultural landmarks, elaborate shrines and its street life. Bangkok is one of the most visited cities in the world and for good reasons too. You can join millions of tourists looking to experience Thai culture on a trip to this beautiful city.
2. Paris:
Nicknamed the city of love and fashion, Paris is the top destination for a romantic getaway and a top fashion destination as well. The city is popular for its stylish and elegant hotels and its outstanding and unique restaurants. Lots of people visit just for this reason. Paris also has countless museums and architectural landmarks. People interested in learning the French language also visit Paris for educational purposes as well.
3. London:
London is one of the top destinations in Europe owing to its rich history and culture. People that love adventure and learning will enjoy a visit to London. It has a history dating back to Roman times and is now one of the most influential cities in the world. Although a visit to London can be quite expensive, it doesn't stop millions of tourists from flocking there every year to visit the sights, restaurants and theatres.
3. Copenhagen:
Denmark's capital is a city that is irresistible to anyone looking to choose where to visit. It sits on the coastal islands of Zealand and Amager. Recently, Copenhagen has experienced strong cultural and urban development and there have been huge investments in its infrastructure and institutions. The University of Copenhagen, which is the oldest university in Denmark, Copenhagen Business School, and the IT University of Copenhagen are a few of the top institutions in the city. Educational tourists looking for a good place to visit for learning will find Denmark the perfect destination.
5. Shenzhen: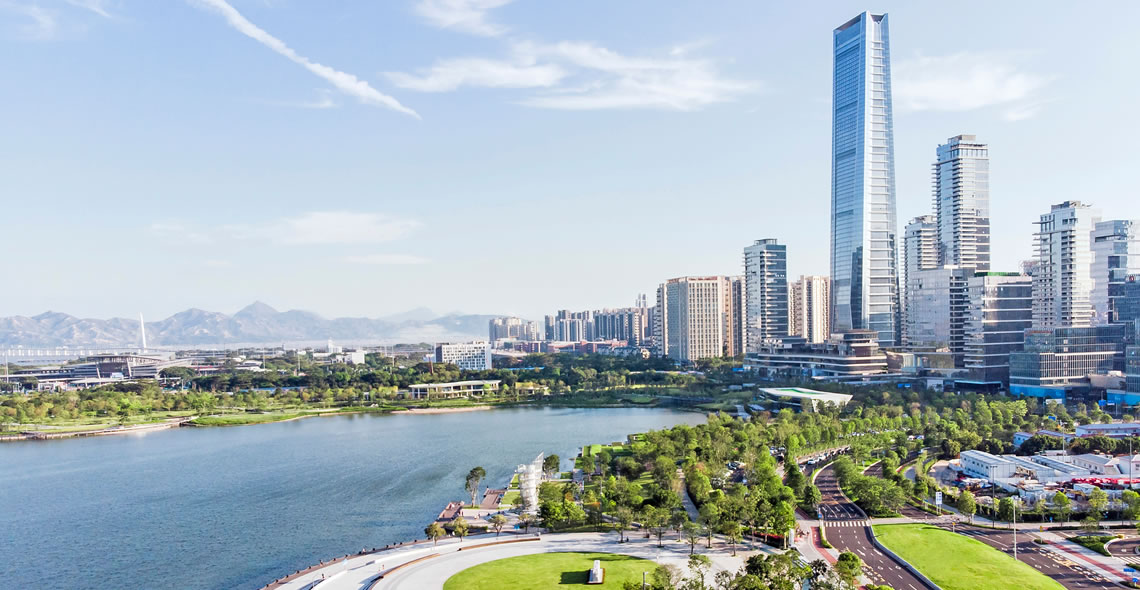 This is said to be China's most innovative city thanks to its impressive technological innovations. Shenzhen is also popular as a top shopping destination. People looking to buy beautiful clothing, accessories and other items from China can visit the bustling city of Shenzhen. It is one of the fastest-growing cities in the world. This can be mainly attributed to the huge amount of foreign investment the city is getting thanks to a policy of reforms. Shenzhen was ranked second on the list of top 10 cities to visit in 2019 by Lonely Planet.
6. Novi Sad:
This is Serbia's second-largest city and a very popular cultural hotspot drawing visitors from all over the world. Those who want to get a feel of the beautiful Serbian culture can visit Novi sad. Lots of trading and manufacturing activities take place here and there are popular music and fashion events every year, as well as cruise ships coming into the port in the city centre to travel along the Danube river. Although it is not the capital of Serbia, its financial and industrial centres are very important to the Serbia economy.
7. Miami:
One of America's most vibrant cities, Miami is the economic, financial and cultural centre of South Florida. Whatever your reason is to visit places, Miami is the perfect destination for tourists looking to experience the fast life of America. The city is a leader in commerce, arts, media, entertainment and international trade. There are many job opportunities in Miami, so visitors with a work permit can find a place to work while they visit.
8. Kathmandu:
This is the capital and the largest city in Nepal, home to about one million people. It's another top destination for tourists who want to experience foreign culture and art. With lots of cultural display and festivals, the city attracts lots of tourists yearly. Kathmandu is also known as the city of temple, thanks to its multi-ethnic and multi-religious population comprising of Hindu and Buddhist people. Cultural activities and religious activities form a major part of the lifestyles of its residents and these activities attract tourists in their millions. Tourism is a very important part of the economy in Nepal.
9. Dubai:
The largest city in the United Arab Emirates and also the most populous, Dubai is known all over the world as the top destination for luxurious shopping. It is the commercial hub of the middle east and is home to several ultramodern architectures that will make your jaws drop. The Burj Khalifa, the tallest building in the world is located in Dubai and is just one of the many opulent hotels in the city.
10. Rome:
Italy's capital and one of the most historically significant countries in the world, Rome has been the top destination for tourists for several decades and remains one of the most visited cities in the world. Rome is the perfect destination to experience ancient historical art, architecture and even engineering. Ruins of ancient megastructures like the Colosseum, and the imperial fora and museums housing several historical masterpieces can be found in Rome.
Conclusion
The list of top cities in the world to visit is endless. If you are looking for fun and adventure, the cities on this list are the perfect ones to start from. You might not end up visiting all of them, and there are still many other beautiful places to see, but you can be sure of an exhilarating experience in every one of these cities.
Releated Articles